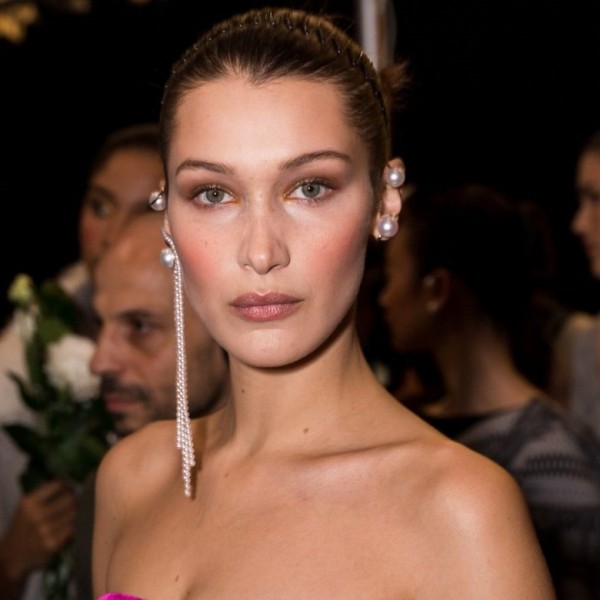 The experiments of designers Prabal Gurung, Hisano Shepherd, Bibi van der Velden, Nicholas Lieou and Melanie Georgacopoulos suddenly turned pearls into an ultra fashionable gemstone.
Cut into halves and asymmetrical pieces, inlaid with precious stones, pearls in modern designers' products look original and innovative, unlike anything you have seen before. Modern fashion dictates its own rules. Pearls have once again lit up on the catwalk as accessories and jewellery, and indeed look ultra fashionable. New creative approaches by designers and jewellers to one of nature's treasures have turned classic pearls into avant-garde jewellery.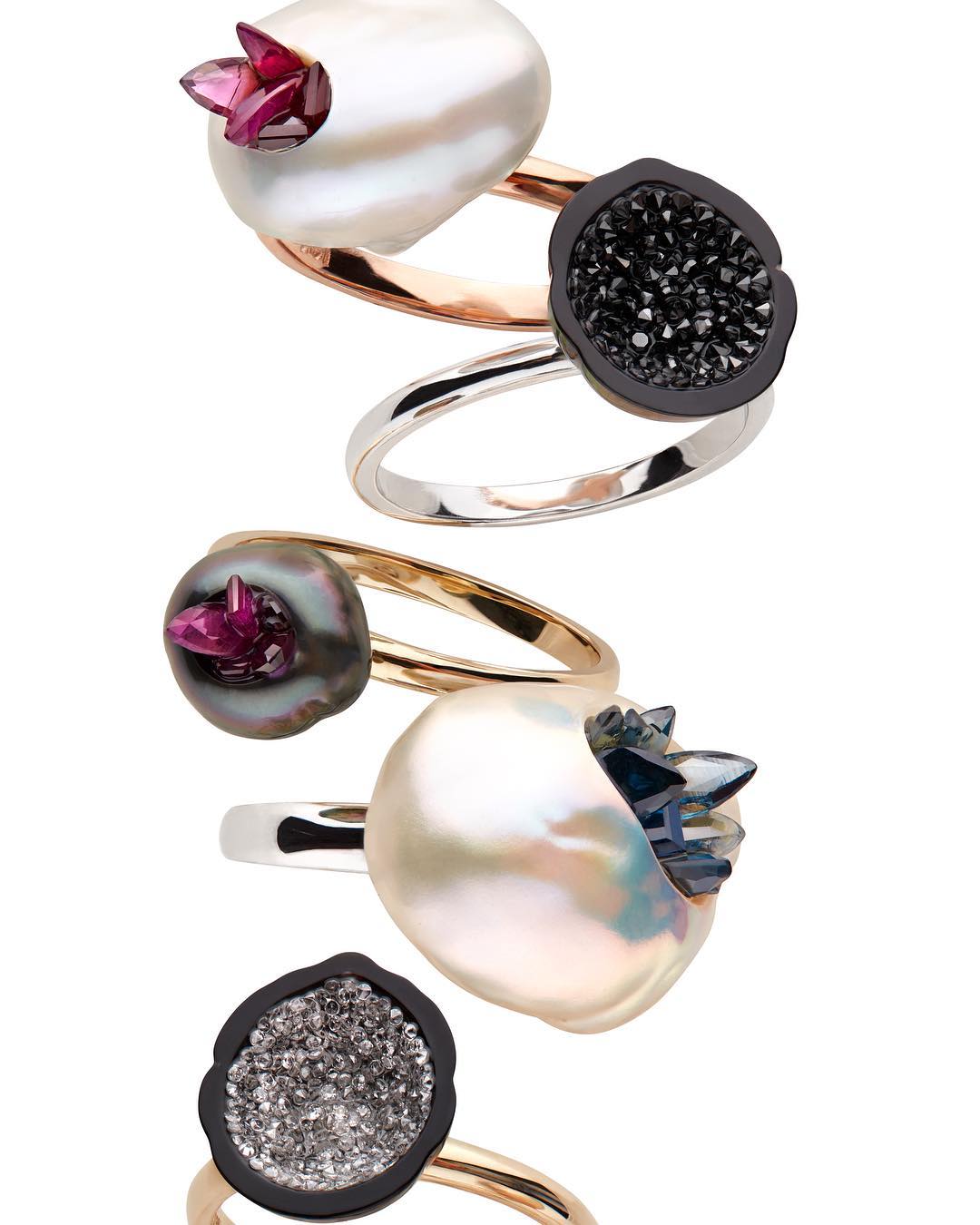 Japanese designer Hisano Shepherd from Los Angeles uses an unusual hollow inside pearl soufflé. He creates unique jewelry by placing colored gems - rubies, sapphires, emeralds in the pearl cavity.
Few people ask me why I cut the perfect pearl. The main interest from jewellers and pearl makers is how innovative design is.
Bibi van der Velden, a designer from Amsterdam, specially selects irregularly baroque pearls with defects that she inlays with gold stars and diamonds for her Galaxy collection.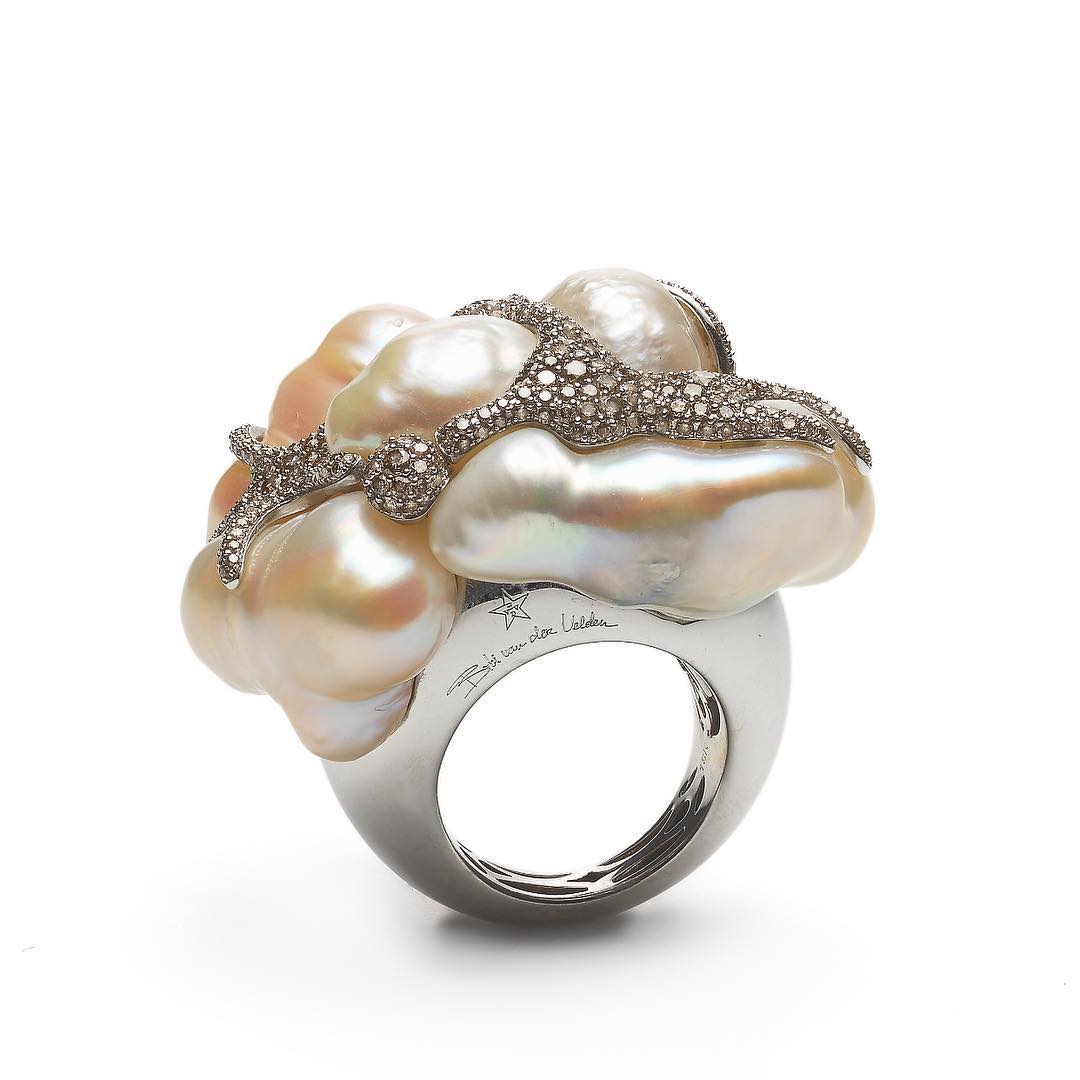 This imperfection in nature inspires me the most. The irony is that defects can add something to its beauty.
Jewelry House TASAKI, the world famous brand of pearl jewelry, invited to create a new collection of avant-garde clothing designers Thakoon Panichgul and Prabal Gurung, and sculptor Melanie Georgacopoulos. TASAKI's unusual look at pearls should allow us to move away from the classic perception of pearls and reveal pearl jewelry in a new way. According to Toshikazu Tajima, President and CEO of TASAKI Jewellery House, there are not many pearl specialists who would be happy to allow the designer to cut pearls in half and cut wedges from spheres, and of course this initially terrified jewelers in TASAKI workshops. Prabal Gurung was appointed new creative director in 2017 and now presents the new Atelier pearl collection on the catwalk.
One of the reasons I joined TASAKI is that they are willing to take risks.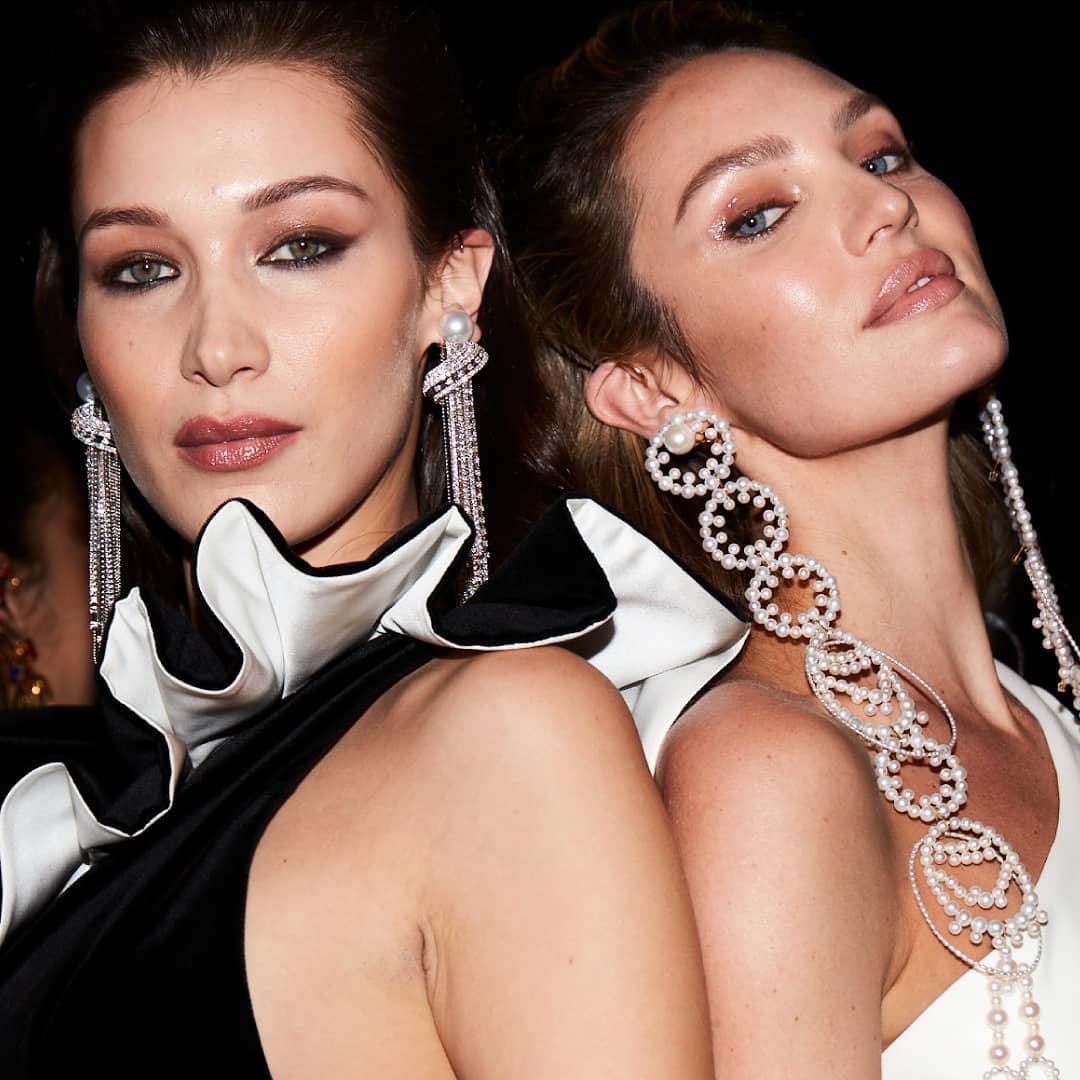 Melanie Georgacopoulos first cut the pearls in half for her graduate collection at the Royal College of Art in 2007. In her new Cube collection for the TASAKI jewellery house, she once again uses halves of pearls in gold rings and earrings, combining the spherical shape of the pearls with the multi-layered cubes in pearl Georgacopoulos says she likes the company looking for new ideas on the side.
The jewelry design is so strongly focused on the uniqueness of the stone that it suppresses creativity. I approach pearls simply as a material, perhaps because of my education as a sculptor.
According to Toshikazu Tajima, its collection is positioned "to attract the attention and interest of discerning customers who value style".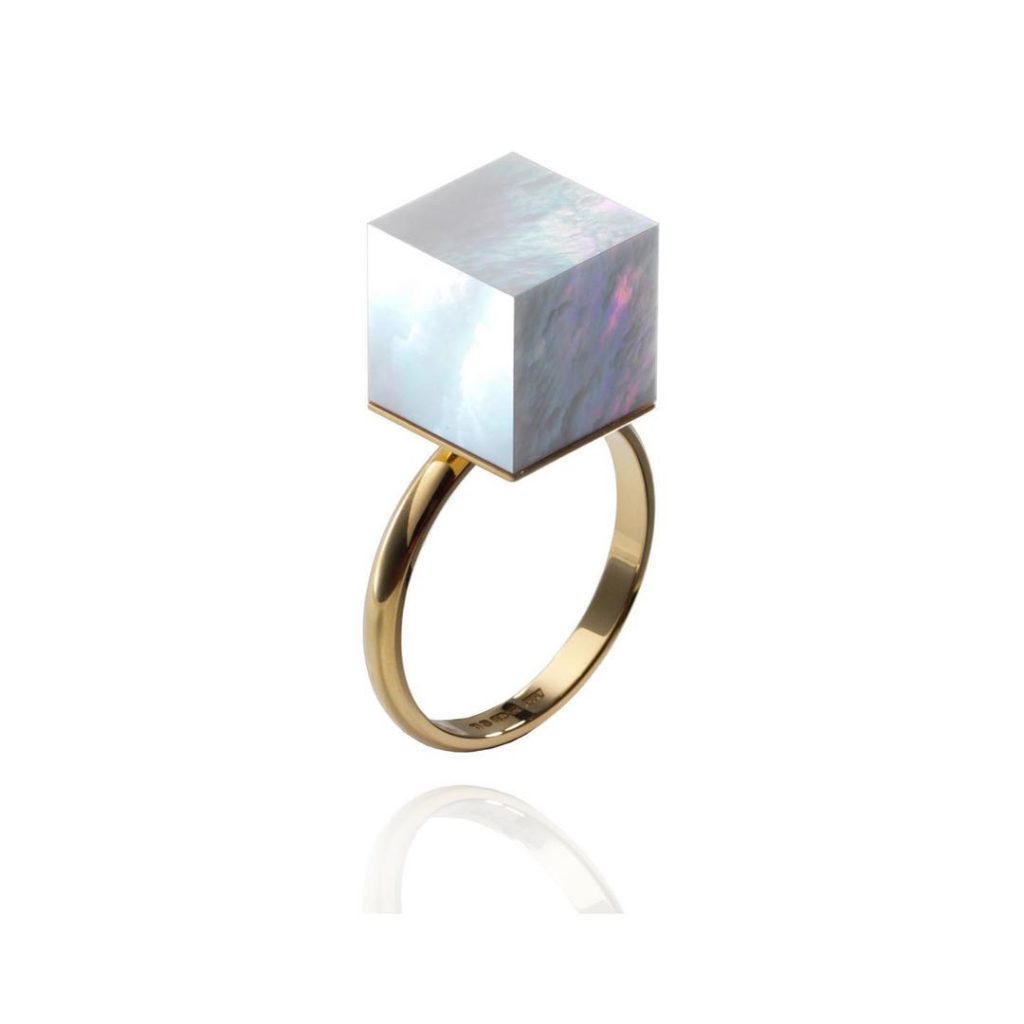 In Hong Kong, Nicholas Lieou, formerly head of Tiffany's high jewellery division, works with cultured freshwater and cache pearls to create unusual avant-garde jewellery for his brand Mr Lieou.
I love working with pearls and my design, although bold, still retains the elegance and femininity associated with pearls. I feel that the market is ready for something new, and that's what I'm trying to find.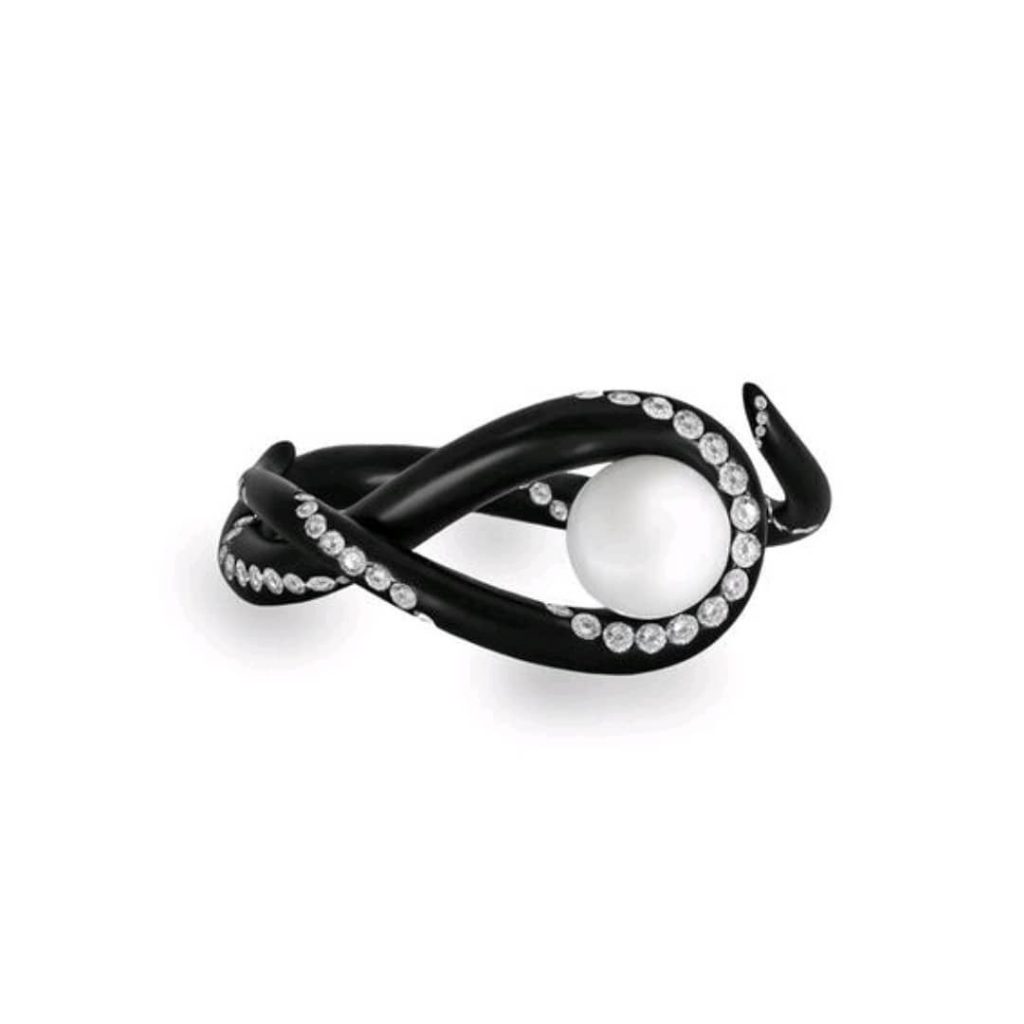 Some people may find these products challenging, but they find their customers. Thanks to a younger audience and modern, creative design, pearl jewelry has returned to the catwalk in the past few years and has again become ultra fashionable and popular.
The photo: @melaniegeorgacopoulos, @bibivandervelden, @littlehjewelry, @tasaki_intl, @mr.lieou