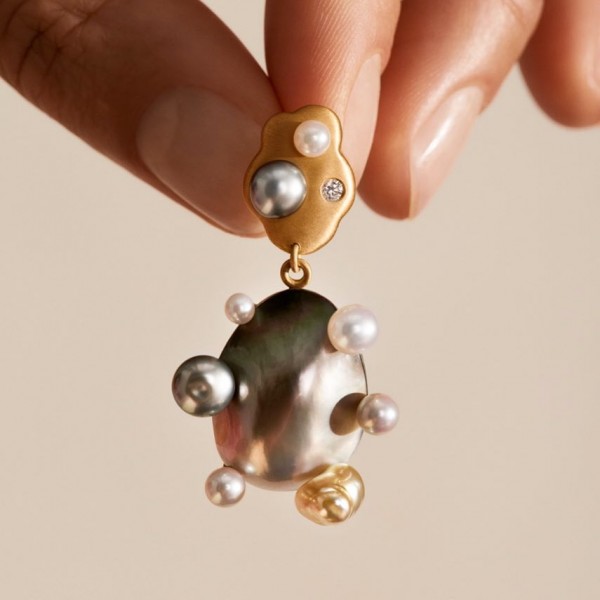 Danish designer Jo Riis-Hansen was born, grew up and lives in Copenhagen. She creates unique jewelry pieces that go beyond ordinary jewelry and become objects of contemporary art. In her latest numbered jewellery collection she uses melted gold, diamonds and pearls. Each piece has no sketches, but is the result of manual casting, as if following the emotions and inspiration of the designer, taking on unique shapes.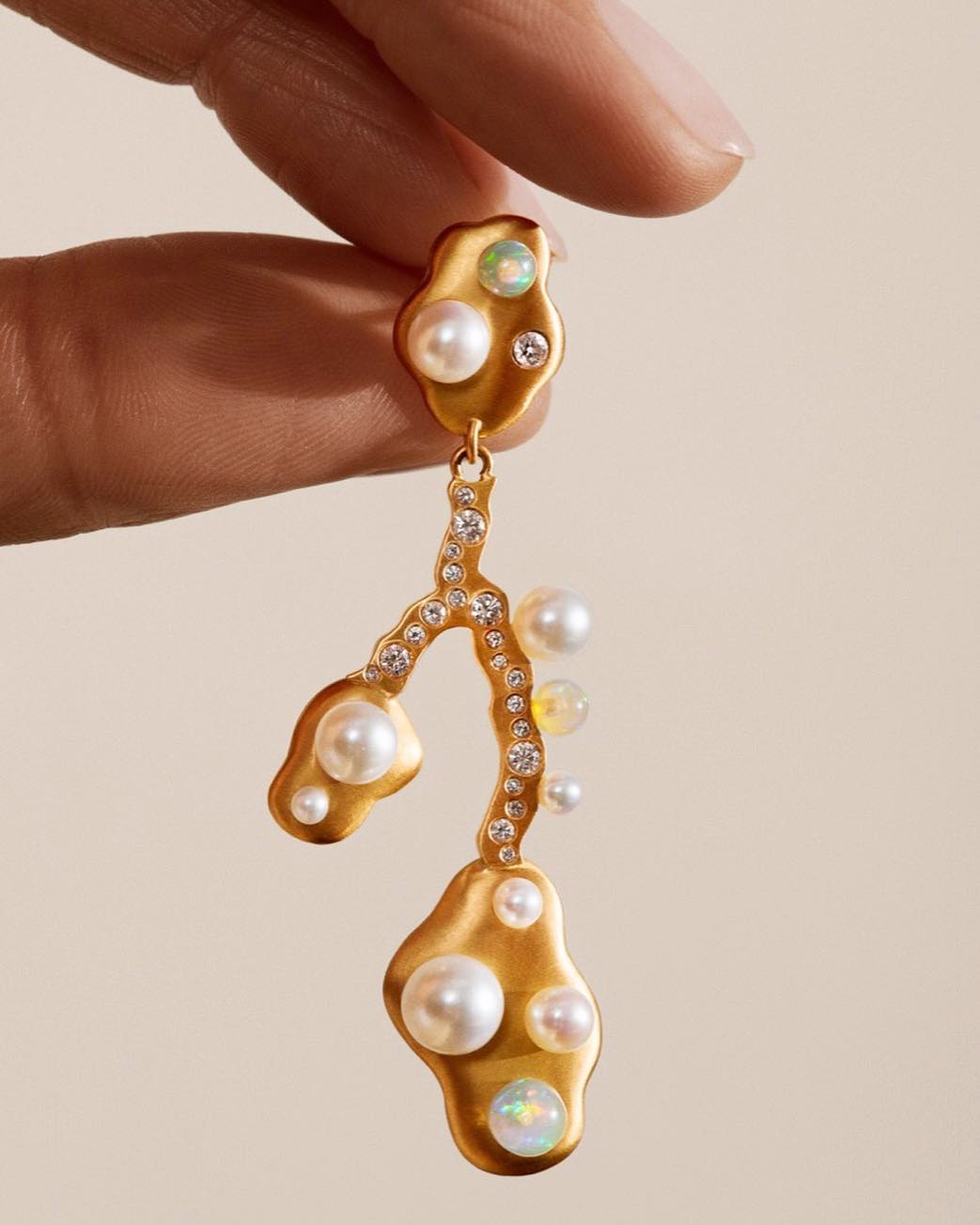 A single 7 cm long earring is called "Perennial No. 1". It is made of 750 gold and is decorated with shining mini poles, small diamonds and freshwater pearls.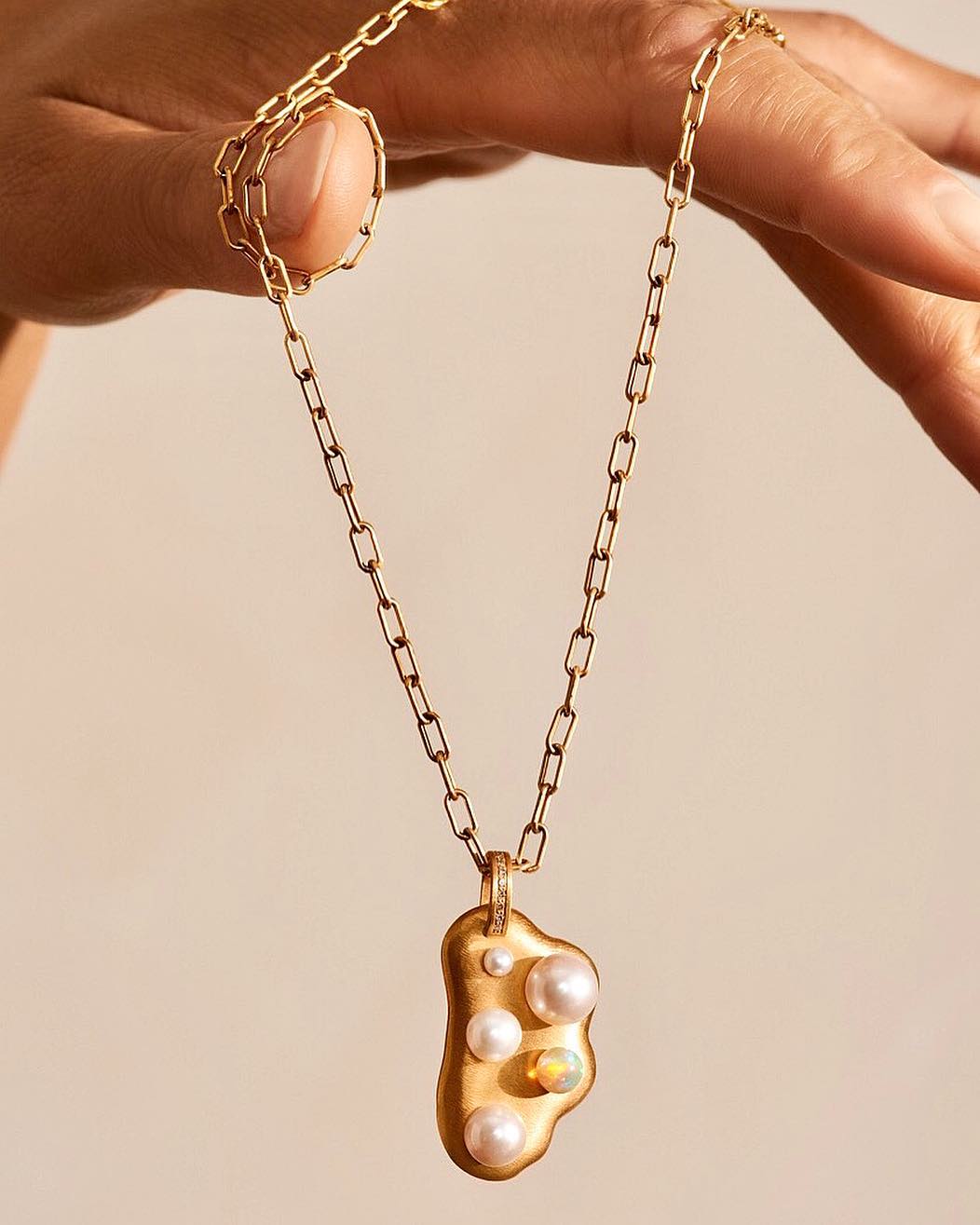 750 gold pendant "Soft Gum Pendant #1" with natural freshwater pearls of different sizes and opal on a 585 gold chain.
This earring, called "Little Man #2", is made of 750 gold and decorated with a small diamond, freshwater pearls, pearls of Tahiti Mabe and Haiti Keshi.
Each piece in the Jo Riis-Hansen collection is unique, has a unique shape and is the result of the designer's handmade work.